Bike shops across North Idaho and Eastern Washington are now carrying and renting a wide selection of e-bikes alongside fleets of more traditional gravel, road and mountain bikes. Event organizers have also noted that people are asking to use their e-bikes at events and we are seeing more traveling to work and play on e-bikes. A quick trip to the lake to play or downtown to socialize has an intriguing new "look". In addition, the Pacific Northwest's population are becoming intrigued by the opportunities that e-bikes present when it comes to allowing them to avoid increased traffic.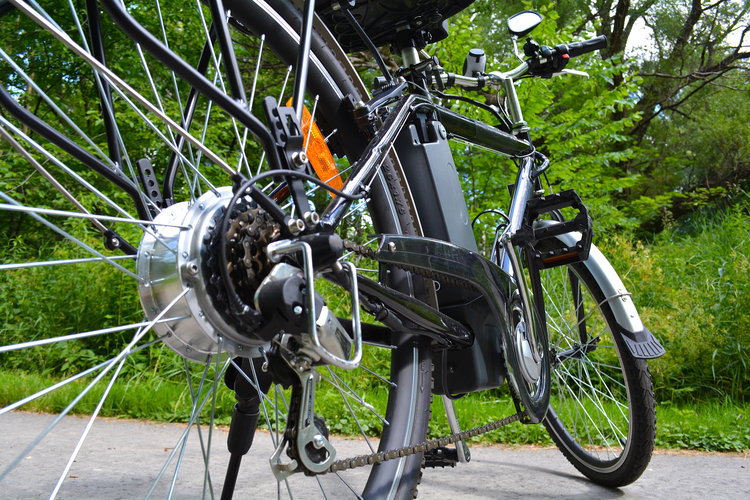 With this new "electricity" in the air, it is important for people to understand the insurance issues that accompany this newer form of transportation, as well as what they can be doing to best protect themselves and others in the event of a crash, collision or other incident. There are many limitations and exclusions so it is important to check with your Haddock & Associates Insurance Agent to review how your carrier may be addressing this coverage.
Most automobile policies exclude liability coverage for the operation of a vehicle with fewer than four wheels. So, most likely your automobile insurance would not offer coverage for the losses caused by you while on your e-bike.
Coverage, if any, might be available under your homeowners or rental insurance policy if you have a policy in place. Most homeowners and rental insurance policies offer protection for any bodily injuries or property damage caused by an insured while riding a regular bicycle (i.e. a non-motorized bike). However, these same policies generally exclude coverage for damage caused by an insured while operating a "motor vehicle."
This begs the question: Is an e-bike a motor vehicle? Many homeowners and rental insurance policies define "motor vehicle" as a "self-propelled land or amphibious vehicle."
Homeowners Limited Coverage E-bikes:
There's a specific exclusion for motorized land vehicles under a home insurance contract. To allow for liability coverage (not including uninsured/underinsured motorist coverage) the e-bike must have a motor less than 750 watts, with a maximum speed of less than 20 mph.
E-bike Coverage Options:
Motorcycle Policy: Due to the limited coverage on the home insurance contract some insurance carriers are allowing us to write coverage on a motorcycle policy for physical damage (comprehensive and collision). The bike would need to meet the same requirements for motor capacity of 750 watts and maximum speed of 20 MPH and coverage would only apply if the bike was originally manufactured as an e-bike and not later upgraded to an e-bike. Coverage for business use is also excluded.
Home Policy Endorsement: One of our insurance carriers will consider including coverage on the home policy by endorsement subject to underwriting approval for both liability and physical damage however uninsured/underinsured motorist coverage would be excluded. Coverage is also excluded for rented or rideshare e-bikes.
Are Idaho e-bike owners required to carry insurance? There's no specific law at this time. However, if the e-bike has speeds exceeding 30 MPH then it's considered a moped which requires the rider to have a driver's license.
If I am riding an e-bike on a public roadway and am hit by an uninsured or underinsured motor vehicle operator, will my own insurance cover my damages? No coverage is provided on the personal automobile policy.
If I am jogging on a multi-user trail and am hit by an inattentive or dangerous e-bike rider will that e-bike rider's motor vehicle insurance cover my damage? No coverage is provided on the personal automobile policy.
Does my homeowner's insurance cover my e-bike if it is stolen or damaged? Not unless the e-bike is specifically scheduled. We recommend you contact your Haddock & Associates Insurance Agent to see if you can schedule coverage for the e-bike on your home policy for physical damage and liability if available.
Are there any companies that carry insurance that specifically covers e-bikes? The direct insurance carriers that Haddock & Associates reviewed such as SPOKE Insurance seem to have similar limited parameters as in the home insurance contract pertaining to the motor capacity and maximum speed.