In today's online feeding frenzy of websites and applications, Haddock & Associates wanted to share a deeper dive into why using an agent instead of an impersonal website for all of your insurance needs is important.

Today's technology does not impede the value of insurance agents - in fact, it proves their worth.
What would you immediately do if you got into a fender bender? Who would you call in a panic? Do you know the name of the account executive that handles your account? Would you want to hear a friendly, local voice that already knows you and your account? This is only one instance that you would want to work with a local company but there are hundreds. You may start your insurance search online but statistically speaking, you will end your search with a talented and experienced local independent insurance broker like Haddock & Associates. We want to be your number one choice. Below is an article in Insurance Business Mag that we think will offer all of the reasons to choose local relationships.....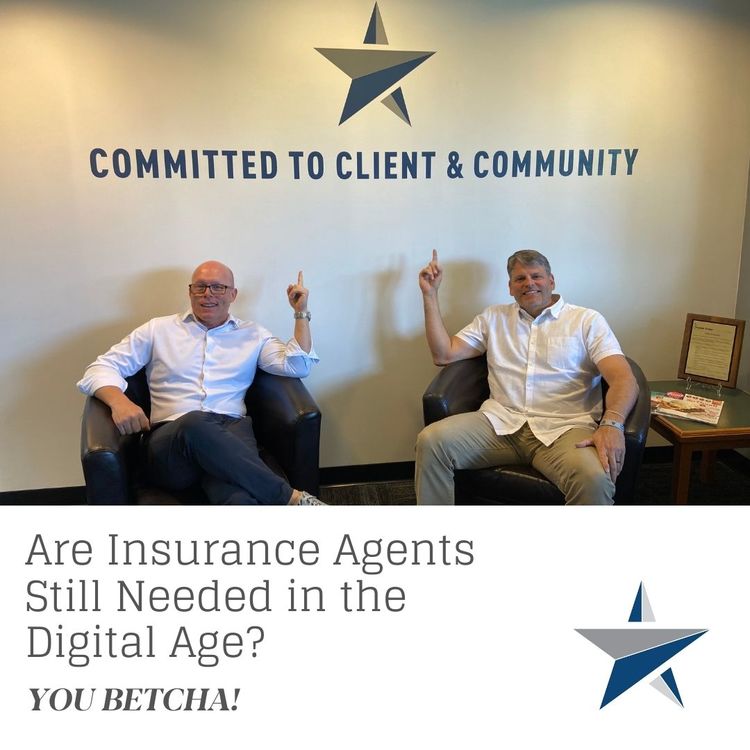 "In today's digital age, the processes of many industries are moving to a predominantly online space. With multiple devices that access the internet at any time or place, customers now expect the information they're looking for to be available at their fingertips. This is especially true in the auto insurance industry, with insurance companies developing mobile apps that make it easier for customers to submit claims and view policy information from their phones or computers. And when you consider consumer buying habits, the trend is clear: 71% of auto insurance shoppers started online last year.
Because of such increased digitization, some may wonder why auto insurance agents are important. If consumers are shopping online, what is the point of having an in-person intermediary? Are they needed in a world that is so integrated with the internet?
The answer is yes. Auto insurance agents are still needed in the modern world and in fact, they are as important today as ever before.
Agents are still the most common purchase method of auto insurance
A 2016 J.D. Power study found that while 74% of consumers do use insurer or marketplace websites to obtain quotes, only 25% actually buy their insurance policy online. In-person and over-the-phone contact is integral to a sale. Despite all of our high-tech gadgets and devices, consumers still value human contact over all else. A website, virtual agent, or mobile app is not always a good enough replacement to handle a more complex product like auto insurance.
Consider the following statistics:
While shopping starts online, 50% of auto insurance shoppers close a purchase through direct contact with an agent, and 22% do so by phoning a call center.
74% of consumers who have never purchased an auto insurance policy online cite the desire to meet or speak with an agent as the top barrier to future online policy purchase.
Only 10% of agency writers' new business is closed on their website. Consumers still want to talk to a person to have their questions answered.
What Can't Be Replaced with Digitization
While insurance may often be perceived as a commodity, it is still a complex and difficult product to configure. There are several types of coverage, deductibles and options available as well as different levels of mandated coverage from state-to-state in the US. With bundling options, laws and discounts—it can be difficult to create an online experience that gracefully handles such complexity.
That's why insurance agents are so important. While consumers may start their search online, they don't end there. Agents provide consumers with more than a policy sale, and no online bot can replace that level of expertise. Agents are knowledgeable, offer advice and help auto insurance shoppers make informed decisions. Consumers can make sure that they are getting the right coverage and ask any questions they have about their policy. Additionally, agents are often more aware of available products than consumers are and can assess consumer risk management or help determine the level of coverage that is needed for unique situations. They may also know about discounts and current trends that consumers do not know of and that a website or app will be challenged to present clearly......"
View entire article at https://www.insurancebusinessm...