Idaho's birthday was supposed to be July 4. So why do we celebrate on July 3?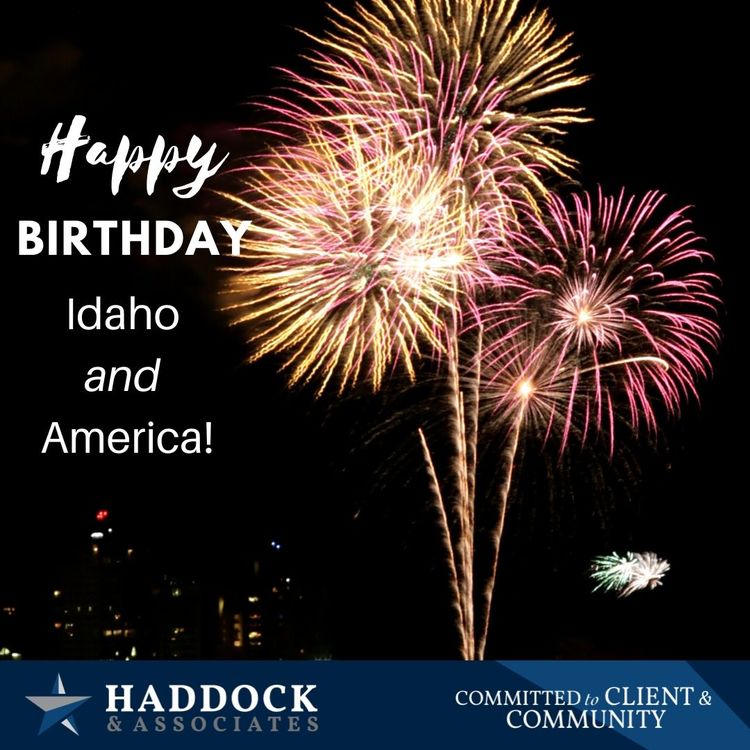 Gold rush-era Idaho was growing so fast before Congress made it a territory, some thought it might go straight to statehood and bypass the interim step entirely. Not to be. The Idaho Territory, created in 1863, lasted 27 years.
Statehood was largely out of Idaho's hands. The timing and shape of the state were dictated by regional and national politics, driven by whether admission of the mining- and Republican-dominated territory would benefit the factions in power. By 1890, the Republicans in power in Congress could benefit from adding Idaho's votes. The statehood bill rushed to passage on July 2.
Territorial Delegate Fred T. Dubois went to the White House the next day and found President Benjamin Harrison in a welcoming mood. Dubois asked the president to wait until July 4 to sign the act, so Idaho could celebrate its birthday with the nation on Independence Day. But Harrison presented Dubois with a dilemma: Stars are added to the flag on July 4 for all states admitted in the previous year. If Harrison signed on July 4, Idaho wouldn't get its star on the flag until 1891. What did the Idaho delegate want the president to do?
Read more here: https://www.idahostatesman.com...