Homeowners insurance can be confusing- we want to make sure you understand what you may or may not be covered for and work with you to protect everything about your home that you value.
Haddock & Associates wants to share information on homeowner's insurance, so you can make the best decision with one of our insurance agents. Homeowner's insurance is a form of property and casualty insurance. It primarily covers your home and the items inside of it in the event of theft or insured disasters.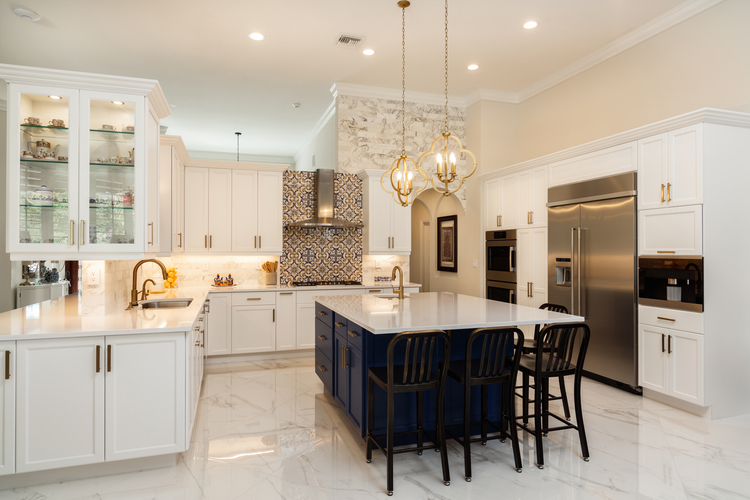 What is an "insured disaster"?
Homeowner's insurance mostly covers fire, windstorm, hail, lightning, smoke, explosion, theft, vandalism, riot and vehicle collision. It usually can exclude earthquakes, flood, power failure, war, nuclear explosion, neglect, ordinance of law or intentional damage.
Most of the Inland Northwest is not considered to be a flood zone but if you live in an area that is susceptible to disasters that are most likely to occur, like floods/earthquakes you can purchase separate coverage. In fact, if you live in a flood zone, you might need to buy flood insurance to get a home mortgage.
Am I required by law to have homeowner's insurance?
The law does not mandate homeowner's insurance, but your financing company will. This is to insure their investment is financially covered. Homeowners don't need a law to understand that if property is damaged, they should have proper home insurance coverage. Homes are expensive and home property disasters don't discriminate.
If your property is destroyed by an insured disaster, a thorough homeowner's insurance policy will supply funds for rebuilding your home and the insured items inside.
Homeowner's insurance payout is dictated by the fine print of your homeowner's insurance policy. It is savvy to meet with your Haddock & Associates Insurance Agent to make sure your coverage limits match your insured value. We are here for your absolute protection.
We can discuss a Replacement Cost Homeowners Insurance Policy which pays insurance claims based on the cost of rebuilding or repairing your home when it is damaged or destroyed. A Cash Value Homeowner's Insurance Policy pays claims after accounting for any depreciation in your home's value. Replacement Cost Homeowner's Insurance will cover more damage to your property and possessions. Actual cash value homeowner's insurance is cheaper, but it usually won't pay out enough to fully repair or rebuild a damaged home. The team at Haddock & Associates is available to discuss your options.
How much homeowner's insurance do I need?
When you meet with the team at Haddock & Associates, we will go over all of your variables. It depends on the size of your home, your purchase location, the condition of your property and what belongings you want to insure. This is an important step, if everything was destroyed, what would you want to be reimbursed for? In addition to property and personal belongings damage, standard homeowner's insurance covers liability in the event that someone is injured in or around your house and loss of use, which means you will be covered for temporary housing while your house is in repair. Separate coverage limits apply to each category.
Homeowner's Insurance Coverage for your personal belongings and temporary relocations are usually based on a percentage of your property's coverage limits. Standard homeowner's insurance policies cover personal belongings at around 50% of your dwelling limit and loss-of-use comes in at about 20%, according to the National Association of Insurance Commissioners. Haddock & Associates can walk you through the amount of homeowner's Insurance coverage you may need.
The liability part of your homeowner's insurance takes effect if someone is accidentally injured on or around your property. This includes but is not limited to slips, falls or dog bites. We will be mindful of any possible exclusions to make sure you are covered completely. Liability insurance will pay for medical expenses and any court costs you incur if you are sued. Liability insurance also covers property damage caused unintentionally by you or your family members.
How can I save money on my homeowner's insurance?
One way to save money on your insurance rates is to opt for a higher deductible. A higher deductible means you will pay more out of pocket before your coverage starts. Higher deductibles are not optimal when an accident or disaster happens. Haddock & Associates can discuss other ways to save, including but not limited to: bundling your homeowner's insurance with your auto insurance or recreational vehicle insurance as well as looking into any other discounts you may be qualified for. This is where the experience of Haddock & Associates really shines.
We may be able to lower costs if you are a first-time home buyer or a new client. You may also qualify by removing items that may be more susceptible to accidents like a trampoline. We may look into adding items you are interested in like a security system or a lock on your hot tub cover. We will look into every possibility to educate you on saving money while protecting your assets.
We look forward to talking with you if you are a life-long Haddock client or a brand-new insurance client. We want to protect what you love, and we are always committed to client and community!