Haddock & Associates is dedicated to your safety and education. Weighing the consequences of a bad decision helps us all make better decisions. Most don't think proactively about the affect a DUI can have on your record, insurance coverage and wallet. If you have ever wondered how a DUI will effect your auto insurance keep reading....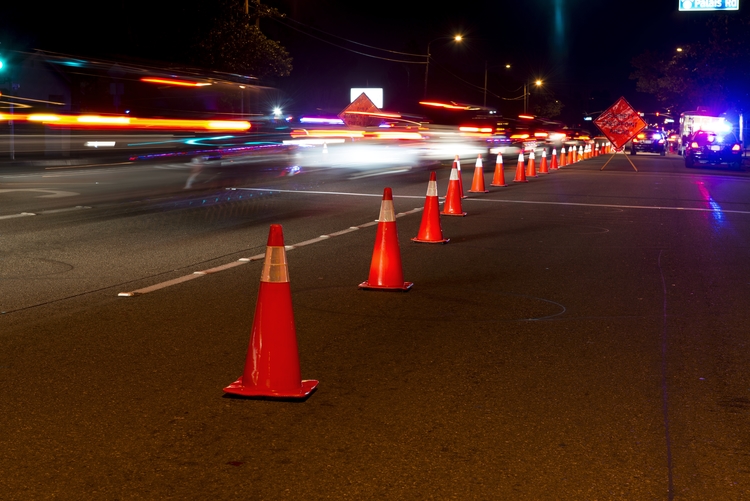 Is it DUI, DWI, OUI or OVI? Some states use different names: "driving under the influence" (DUI), "operating under the influence" (OUI) or "driving while intoxicated" (DWI) or "operating vehicle intoxicated" (OVI). These terms can all cover drunk driving. They are commonly used interchangeably in many states.
Can I lose my license after a DUI?
If you are convicted of drunk driving, you will probably lose your license for a certain period of time, for example three or six months, as mandated by our state laws. This can happen in two ways. Either the court can order your license to be revoked or suspended or the State Motor Vehicle Department can suspend your license.
If you refused to take a blood-alcohol level test (breathalyzer or blood test) during your arrest, your driver's license will automatically be suspended regardless of the outcome of the DUI case.
Most first-time offenders will be able to get their driver's license back after 90 days, but again, it depends on the circumstances of the case as well as state and local laws. In some cases, restrictions, such as driving only to and from work, may be placed on the driver. Repeat offenders may get their license suspended for a year or more, again, depending on Washington and Idaho state laws.
The cost of car insurance with DUI
Auto insurance after DUI will be more expensive. The average cost an average, will increase by $1,163 or more a year. While auto insurance rate increases, they will vary depending on where you live. In most cases you can expect your rates to double.
DUI insurance rates by state
Like almost everything related to car insurance, the rate increase from a DUI charge varies widely depending on your state car insurance laws. See the average increase in car insurance rates after a DUI charge for every state. Remember, even if you got cited for a DUI in another state, you will face penalties enforced by your home state:
Washington 59% Average Increase
Idaho 68% Average Increase
How long does a DUI stay on your driving record?
Usually a DUI conviction stays on your driving record for at least five years. As a general rule, expect a DUI to haunt your auto insurance premium for roughly seven years. In some states it can be much longer.
*Info pulled from carinsurance.com