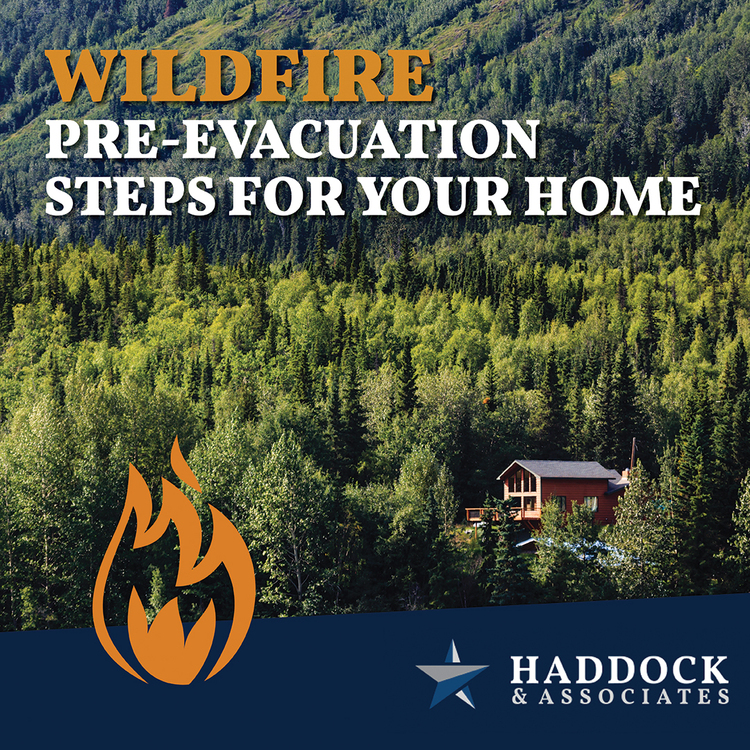 When wildfire threaten your home, what can you do?
Your home is the center of your daily life, and likely your most valuable asset. Since fire season is just around the corner, Haddock & Associates wants to make sure you are prepared for any wildfires that may threaten your home.
Follow these last-minute steps to reduce damage to your home.

click HERE for list and downloadable checklist.