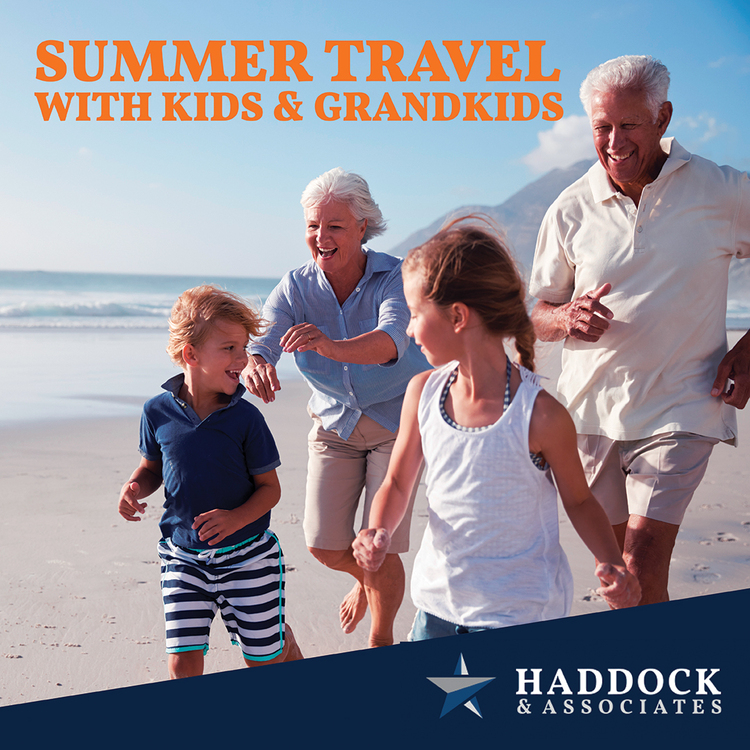 Summer is just around the corner and here at Haddock and Associates we care about making sure summer vacations with family are enjoyable for all generations. At Haddock & Associates Insurance, You are never just a number. If you are ready for a more personal approach with your Insurance Agent and Insurance Agency, call Haddock & Associates Insurance. Although we service the entire United States, we have locations throughout the Inland Northwest including Coeur d'Alene, Post Falls, Sandpoint, Spokane and Boise.
Tips for Summer Travel with Kids and Grandkids

Traveling with kids. Does the thought make you excited or anxious? Whether traveling with your children or grandchildren, trips can become new experiences through the joy of discovery. And the memories that you make together can last a lifetime. But with smaller children, long hours in the car or airplane can be tough… and expensive. There are a few steps you can take to help avoid fits, crying, and even spending extra money. When you and the little ones have miles to travel, try these suggestions to make sure fun is had by all Read more...