Who's frying a turkey this year? Below are some safety tips but if YOU have any great recipes, tricks or must-dos, please comment!!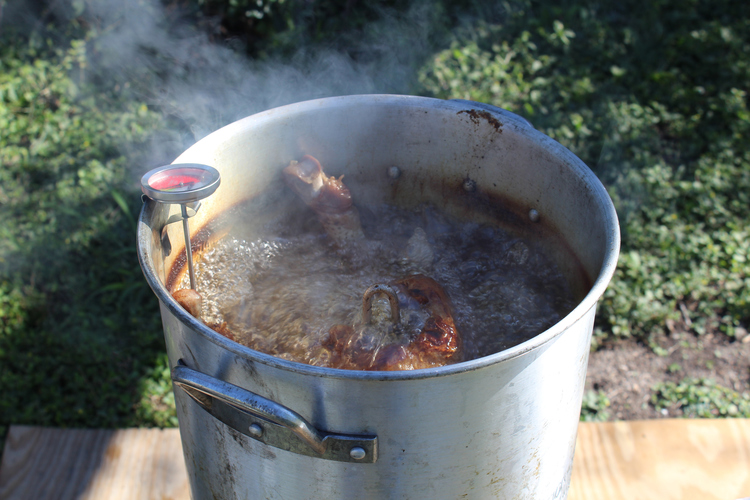 *Fryers should always be used outdoors, on a solid level surface a safe distance from buildings and flammable materials.

*Never use a fryer on a wooden deck, under a patio cover, in a garage or enclosed space.

*Do not overfill the fryer.

*Never leave the fryer unattended because, without thermostat controls, the oil will continue to heat until it catches fire.

*Never let children or pets near the fryer when in use or after use as the oil can remain hot for hours.

*Use well-insulated potholders or oven mitts and wear long sleeves and safety goggles to protect from splatter.

*Make sure the turkey is completely thawed before it is placed in a fryer.

*Keep all-purpose fire extinguishers nearby.

*If a turkey fryer fire occurs, call 911 immediately.