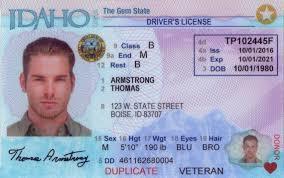 Have you upgraded your Idaho Driver's License to a Star Card? You will need a Star Card by October 1, 2020 to board commercial flights. Idaho began offering the upgrade in 2018 and has been issued an extension to be fully compliant by October 1, 2020.
Haddock & Associates wants to make sure you are updated on important issues that may impact your day-to-day schedules and vacations. Please read the below information and click on the informational links to get more information. If you believe you will be impacted and have additional questions, please give us a call. We are happy to help.
The Department of Homeland Security (DHS) will continue to allow the use of current Idaho driver's licenses and identification cards at federal security checkpoints, such as courthouses, military bases and airport TSA screenings.
DHS is beginning to enforce compliance of minimum security standards for credentials created by the REAL ID Act. The Idaho Transportation Department (ITD) will begin issuing REAL ID-compliant driver's licenses and identification cards in early 2018. These will be called Star Cards.
Beginning Oct. 1, 2020 DHS will require REAL ID-compliant credentials for security checks. Compliant credentials include a Star Card driver's license or ID, a passport, or military ID – to name just a few. Between now and the Oct. 1 deadline, Idahoans can continue to use their current Idaho driver's license or ID at security checks.
What to know about Idaho's real ID Star Card https://www.idahostatejournal.com/news/local/what-to-know-about-idaho-s-real-id-star-card/article_8f8bb7b5-ecae-5813-8310-9ae91f18a870.html
Extension continues use of driver's license at security checkpoints
https://itd.idaho.gov/news/extension-continues-use-of-drivers-license-at-security-checkpoints/
Frequently asked questions https://itd.idaho.gov/StarCard/faq.html